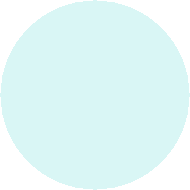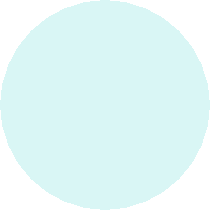 One summer our family decided to hangout and invent a game. We laughed a lot and came up with the original SLOTTER. Our friends of all ages enjoyed the games and requested SLOTTERs for themselves. 

And then friends of friends started asking for SLOTTERs. So we started a little company.

We live on the beach in Humboldt County, northern California next to pounding surf, raging rivers and towering redwoods. We live at a slower pace than many places in the world, which is lucky because our power and Internet can go out when it rains or blows hard.  So we get used to entertaining ourselves with old fashion fun, games and music.

We originally challenged ourselves to develop a game that incorporated, reused or recycled regular products found around our home, but could not involve a plug (for obvious reasons!).  We came up with some funky designs and bizarre game rules. The original SLOTTER was born out of this creative pandemonium. 

It quickly became a favorite.

All of our product designs incorporate recycled or reusable materials.  We also encourage the reuse of old products lying around the house…like discarded hotel card keys, reclaimed bottle caps, used printer paper, rubber bands and of course, coins.

These products have natural imperfections which make each one of them unique.  They don't come out of a mold. They are hand crafted in the U.S. and may have portions that were sourced from garbage cans! 

So please, celebrate their differences and incorporate them into your games.

Enjoy all of our products and let us know your thoughts. 

Play responsibly. Some of these products can have sharp edges and/or present a choking hazard.

And yes, we are patenting and trademarking our ideas. We live remotely...but we're not out of touch!

Copyright 2010-15  SLOTTER, LLC  All rights reserved

This site is dedicated to classic toy-based games that we all loved in the 1960s, 1970, and 1980s.  We combine our love for classic wooden toys with our passion for the environment and good, clean, family fun.  These toys are made in U.S.A. from recycled materials, water soluble inks and sturdy white maple.  Revisit those favorite party games you played as a child or as a young adult.  Remember those coin flipping games like table-top football, three-penny hockey or soccer, Quarters and Beer Pong?  How about the fun you've had with battling tops, passing the hot potato or playing jenga? How about the hours you spent folding and launching paper airplanes, bottle rockets or balsa wood gliders?  Who can forget those cops and robber games you played with your rubber band gun or sling shot.  Start a new tradition.  Purchase these hand-crafted, table-top toys for your child, your grand child, your friend or yourself!  Your office mates will love a game of boardroom golf, basketball or PIG.  Throwing paper airplanes in a meeting is one thing, but how about launching a paper airplane in an arena or convention hall?  Our classic tops also make a wonderful and fun table-top or desk top center piece.  Your family, friends, employees and customers will find those recycled tops hard to resist. They will be mesmerized by the color in those spinning tops.  But don't be surprised if they challenge you to a game of battling tops!  Teachers: Use these products as educational aids.  Enjoy our joyful creations!  And smile a lot!!

Ship caps to:      2720 Kelly Avenue, McKinleyville, CA  95519




Please send us your used metal soda and beer caps.
  We reshape them and reuse them



   in our products.  We work with our local recycling centers in northern California, but this is a



   small community.  We need more.  And we'd love to see caps from other parts of the U.S. and



   the rest of the world!  Just pop them into a small box or hardy envelope and mail them to us.



   Thank you from all of us and the many who will enjoy your recycled caps!